About Us
---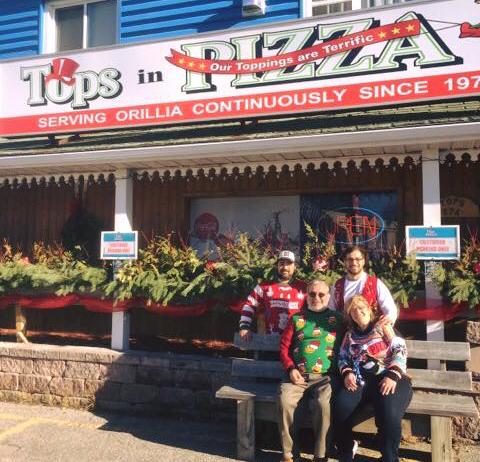 Peter Marinakos and his family at Tops in Pizza have been serving Orillia continously since 1974. Always striving to deliver a product to perfection, Tops in Pizza offers many delicious vegetarian, vegan, and gluten-free dishes, with dairy-free options as well. We branched out with our own line of sauces and dressings, branded Momma Mari's, which we have been using on our menu for many decades. Momma Mari's can be found in several locations across Ontario.

Tops in Pizza is a family owned and operated business that puts its community at its heart. Customers are often surprised to know how much we have to offer. We want to make sure we can accommodate to any of your dietary needs and provide you with the freshest ingredients you deserve. Our products are made on the premise and baked in the oven for absolute perfection. It is very important to us to deliver a quality product that you and your family will be sure to love. We will strive to be the best in the food industry by offering our new and loyal customers the same foundation of our hard earned reputation since 1974.

As voted Best Pizza for several years now, we would like to thank you, Orillia, for your love and support. Without you, we wouldn't be able to last as long as we have. We also want to give recognition to our amazing staff for their hard work in keeping our home your home. We're extremely proud to call Orillia our home and we look forward to giving you the quality you deserve.

At Tops in Pizza, we don't just invite you into our restaurant, we invite you into our home.

OPA! Efharisto (Thank you!)
The Marinakos Family